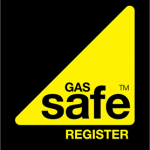 Gas & Plumbing Service
Professional Gas & Plumbing Service
For many years we have been providing service to the people of Redbridge and Essex area with their plumbing & heating needs and during this time we have developed an unrivaled reputation for our honest, hard-working work ethic. We specialize in a wide range of plumbing & heating services, including central heating, gas work, and plumbing services.
We pride ourselves on offering a hassle-free and affordable service where the customer needs always take priority, as do excellent quality workmanship and operating to modern standards. As a company, we are confident that we can meet all your requirements on your next plumbing & heating project and also exceed your expectations when it comes to quality and affordable plumbing & heating specialists in Ilford.
Gas safe registered with qualifications for the following:
Fires
Gas escape Investigate
Cookers
Gas Hob
Meters
Pipework
Leisure
Warm air units and tumble dryers
Investigate carbon monoxide spillage
Our Services
KhanLala covers all types of gas services for Residential properties in Redbridge and surrounding boroughs. We offer free no-obligation fixed price quotations on a range of gas services & installations such as Kitchen Oven installations, Hob Installations, Fireplaces, and Barbecue LPG installations, and also installation of carbon monoxide detector and moor.
Get in touch
We're here to help and answer any question you might have. We look forward to hearing from you
Email
info@gasandplumbingbykhanlala.com